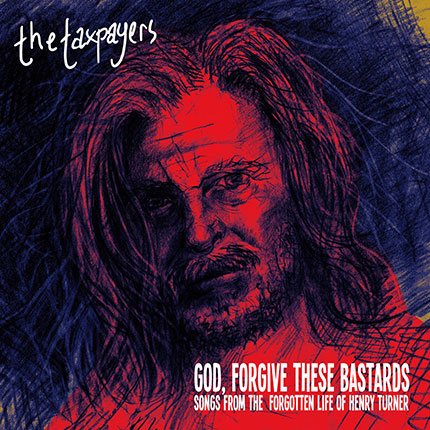 As the Sun Beat Down // Atlanta's Own // Who the Hell Are You // Goddamn These Hands of Mine // Drinking With Mickey Mantle // Raised in the Shadows // Weapon of God // Jimmy Bartlett's Teeth // Hungry Dog in the Street // The Business Man // The Carriage Town Clinic // I Love You Like an Alcoholic // Some Rotten Man // Let the Seconds Do Their Worst
BUY THIS RECORD
THE TAXPAYERS. GOD FORGIVE THESE BASTARDS.
Portland's Taxpayers are known for being one most infectiously young punk bands in America. Their live shows are displays of manic energy complete with inflatable toys and tornado dances. So dedicated to not taking things too seriously, the band even puts on a festival every year called The Gathering of the Goof Punx.
So when their singer told me their next record would be a companion piece to a book he is writing about the recently deceased Henry Turner, a pitcher for the Georgia Tech baseball team in the 1970's who threw his arm out before his chance to play in the big leagues, needless to say I was intrigued..